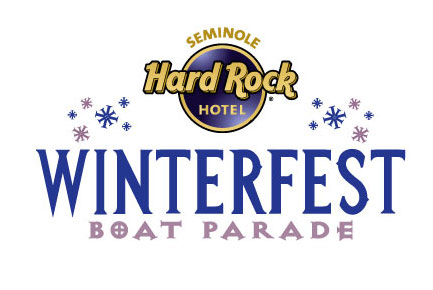 Walking down to New River to checkout the staging area for the boats in the Parade. Most of the following shots were from around dusk before things got dark and image quality dropped.
This is the 100 anniversary of Ft. Lauderdale this year. More about the last century for this great town at:
http://ci.ftlaud.fl.us/centennial/history.htm
Here's a look of the area around Bahia Mar viewing northwestward towards Las Olas and the ICW north to Sunrise Blvd.. A point of historical interest, that white vessel is the Amphrite, a waterbourne hotel. It started out life as an ironclad, like the "Monitor" only later during the Spanish American War. Seems like there could be fewer trees today?
The route for the parade. It actually went north to almost Atlantic Blvd. in Pompano Beach, FL covering about 10 miles.
The staging area for the boats was in New River west of the Stranahan House by the Federal Hwy. Tunnel. The judging area is by those bright lights over the Tunnel and beside the Riverside Hotel.
Downtown sure has changed and just in the past 15 or so years too.
Roray Kam and Jim Higgins are among the few standup paddleboarders who have signed up to be in the parade and for a short 10 mile paddle!
The started the standup guys about a 1/2 hour before the boats. Jim tells me it took them about 3 hours to paddle the parade route.
I was able to wave Roray over for a closer shot.
They have a pair of performers that go up for an aerial act in a suspended ring in a light and fog show. Real impressive act!
Red Bull has a barge in the parade with BMX riders on it. Here is a fuzzy cellphone video as it passed by.
More at:
http://www.redbullusa.com/cs/Satelli...21242933691528
It is down here for a few more days.
A USCG helicopter overflew New River and the Event site twice. The first time it was fairly low and the rotor wash was intense. Sort of like hurricane meets dust bowl, here's dust in your eye for the holidays!
A short cellphone video clip to put you there, sort of. This was on the second higher overflight, less rotor wash on the ground. You can see it kick up a pretty good spray off the river though.
Blowing a ton of confetti in front of the judges. I imagine this stuff must be readily biodegradable, rice paper?
The Seminole boat. Some of the larger vessels had tow boats fore and aft. They need the extra assist to make sure the vessels corner properly particularly if wind comes up.
New meets old as a sportsfisherman slides past the Stranahan House and judges area. Federal Highway (in a tunnel) is something like 60 ft. below the boat.
It was fun, great job on on the parade!
Happy Holidays!
.