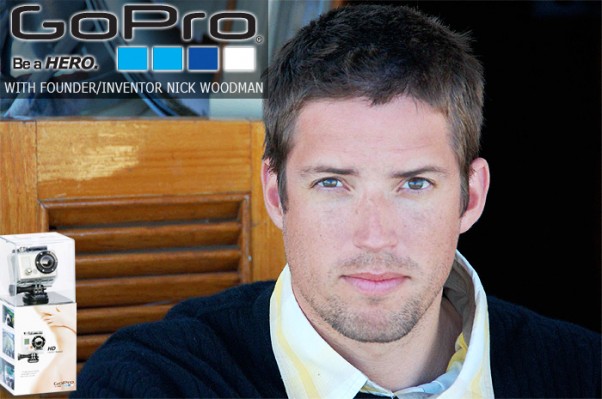 The founder of GoPro, Nick Woodman tells how it all came about.
"Some people may know when they have an amazing idea for the next best thing, but actually putting that thought into motion can elude
them for years, if not altogether. Take Nick Woodman, the founder and inventor of the GoPro Camera, for example. Back in 2002, Nick and
his buds were punching the pavement up, down, and around the coasts of Australia on a surf trip looking for the best breaks they could find.
While on this trip, Nick realized his trip needed to be more than just moments in time, and that there had to be a better way to capture his memories
in the water instead of just settling with one-dimensional pictures taken ashore. The thought of a wearable camera had been floating around
in his head for years, but it was this surf trip that got him "fired up" to put the gears in motion. Here's Nick to tell the story in his own words."
Continued at: http://design-engine.com/industry-ne...r-nick-woodman
Thanks for coming out with a small, high quality inexpensive camera to help us bring the action home, from almost anywhere!
Here are some intriguing shots captured by GoPro cameras ...
An underwater shot from over three years ago captured with the now obsolete GoPro WIDE camera.
It was my first time using GoPro gear on the first day the Vandenberg was opened to the public off
Key West. The cameras were good then, things have become even better with all the new developments.
Thanks for the great cameras and all the marvelous experiences brought home over the years! Keep up the great work.